Make your next exhibition experience stress-free.
The road to a successful trade show exhibition is complex. Make it simple with this checklist.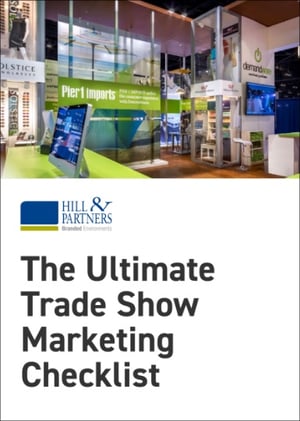 From planning to transportation to installation, the journey to a successful exhibition has a lot of pitfalls and loose ends you can easily avoid if you're in the know. Use this free trade show marketing checklist to keep you and your team on track, and reach your desired goals.
In this checklist, you'll:
Learn about the five phases of trade show marketing.
Get a detailed list of 47 action items to ensure you don't miss any key steps.
Learn how to identify your key goals and take steps to accomplish them.
Download this free checklist today to ensure your next exhibit goes off without a hitch—and your efforts pay off.